Welcome to Full Dive RPG Wiki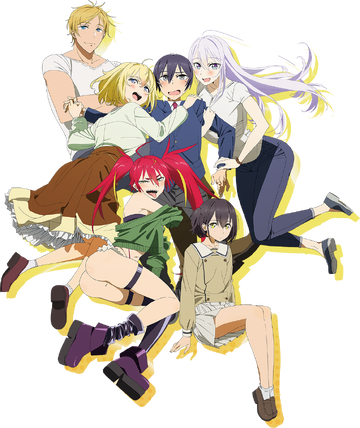 This Wiki is dedicated to the Kyōkyoku Shinka Shita Full Dive RPG ga Genjitsu Yorimo Kuso-Ge Dattara is a light novel written by Light Tuchihi (Kono Yūsha ga Ore TUEEE Kuse ni Shinchō Sugiru) and illustrated by Youta, being published in Japan by Media Factory publishing house. To date, the series has two volumes on the Japanese market, published this past August 2020.
We're a collaborative community website about KYUUKYOKU SHINKA SHITA FULL DIVE RPG GA GENJITSU YORI that anyone, including you, can build and expand. Wikis like this one depend on readers getting involved and adding content. Click the "ADD NEW PAGE" or "EDIT" button at the top of any page to get started!
Information
The story follows a bored high school student named Hiro Yūki when he is tricked into joining a full immersion role-playing game. The game, Kiwame Quest (literally, "Ultimate Quest"), is touted as "the game more real than reality" with amazing graphics, NPV with impressive behavior and even the scent of foliage and the feeling of the wind on your skin.
Unfortunately, the game is already a virtual ghost town, after being inundated with complaints from players that the game is too realistic for its own good. Their missions are nearly impossible to complete, as players must be as fit to complete them as they would in real life. Players feel real pain when hit, and puncture wounds take days to heal.
Characters
Affiliates
If you would like to become an affiliate of KYUUKYOKU SHINKA SHITA FULL DIVE RPG GA GENJITSU YORI Wiki, contact us.